As an Amazon Associate, I earn a small percent off qualifying purchases from products linked on my website. It costs you nothing, but it helps keep my website running. I only recommend things I genuinely love. Thanks!
The Diabolical Dietitian website is exactly what I needed five years ago. In building The Diabolical Dietitian, I hope to help those who are exactly where I was not so long ago find peace in food and their bodies. Below is a list of resources I also wish I would have known about back then. If one of these is particularly helpful, please leave a comment below. If you have other resources recommendations, leave a comment or use the contact form to let me know!
Relevant Books – book recommendations about intuitive eating and body neutrality/positivity
Less Relevant Books– book recommendations not about eating, but still contain plenty of wisdom
Websites– excellent online resources that can send you down a positive rabbit hole
Podcasts – for your entertainment and enrichment on the go!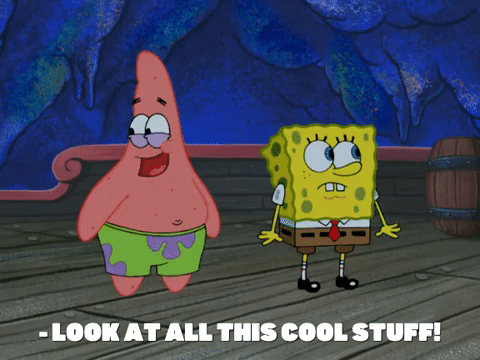 Relevant Books:
Check out these books to build up your knowledge on intuitive eating and diet culture. These books will give you a solid base of understanding, so you can get yourself ready to tackle restrictive eating practices!
Anti-Diet by Christy Harrison
Christy Harrison refers diet culture as a life thief, and she goes into a deep-dive on diet culture in this book. In this book, she discusses how diet culture has sexist, racist, and classist roots, and it's a fascinating, terrifying, informative, wonderful journey. 
Health at Every Size by Linda Bacon
Many of us know by now that being thinness does not equal health. We have been conditioned to think that people of larger bodies can't possibly be healthy, and many of us dislike ourselves if we are in larger bodies, or we fear gaining weight. Health at Every Size takes a long look at our preconceived notions of size and health, and it will likely challenge your beliefs and open your mind.
It Was M
e All Along by Andie Mitchell
I picked this book up on an impulse because the little girl on the cover looks exactly like I did when I was a kid, bangs and all! I had no idea what it was about, but I was delighted to find a story about the struggle with dieting and weight bias, as well as a triumph in the form of eventual freedom. This was the book that made me realize exercise doesn't have to be rigorous and exhausting.
Intuitive Eating by Eveyln Tribiole and Elyse Resch
This is the latest version of the golden oldie of a book that gets many people started on their intuitive eating and anti diet culture journeys. I had just begun straying from restrictive diets before reading this, but this book gave me the boost I needed to go into it full force. Definitely a must-read for anyone looking to break free from diets and compulsive exercise. 
Intuitive Eating Workbook by Evelyn Tribiole and Elyse Resch
Can be used on its own or in conjunction with the original Intuitive Eating book. This is a more hands-on approach, and has been helpful for many people who wanted more guidance after reading Intuitive Eating. This book focuses on helping you recognize hunger cues and satiety. It provides an awesome base, and I'm a huge proponent of deep reflection and writing out one's thoughts, so give this one a try. 
The Body Is Not An Apology by Sonya Renee Taylor
Sonya Renee Taylor's masterpiece of a novel to educates readers on the idea of radical self-love. Many of us struggle to even perceive our body neutrally, let alone find full on self-love. She argues that finding radical-self love in ourselves and our own bodies helps our society become more loving and accepting of all bodies and those inhabiting them. This book is incredible, and I highly recommend everyone gives it a read to open their minds and fill their hearts. 
The F*ck It Diet by Caroline Dooner
If you aren't yet sure if intuitive eating is the path you want to take, or you feel hesitant about reading science-y books on the subject, give this one a try. Caroline Dooner has crafted a humorous take on the transition from chronic dieter to intuitive eater. This book tells her story in a compelling way, and I found myself laughing out loud while feeling like someone completely understood what I went through a few years ago. 
Bad Science by Ben Goldacre
Diet culture thrives on convincing us that we need a new supplement or this new diet is the best for our health or weight loss. But how can all diets claim to be the best? Bad science, the practice of manipulating or misrepresenting data, makes this possible and rampant all around the world. Dr. Ben Goldacre challenges the practice of nutritionists (not registered dietitians), and discusses how we can be easily fooled by science-y sounding terms and figures that appear to have authority. I highly recommend Bad Science because it can give you the tools you need come to your own conclusions instead of relying on sketchy articles and supplement-pushing "health professionals"
Less Relevant Books
As an avid reader, and someone who is always looking for good book recommendations, here are a few that are not super related to the theme of this website. They do still contain nuggets of wisdom, and I highly recommend them if you are looking for something thought-provoking not related to diet culture and intuitive eating.
Atomic Habits by James Clear
Atomic habits is an excellent read about creating and maintaining new habits. Many of us feel random bursts of motivation and try to go from yoga zero days per week to five days per week overnight. Habit building just doesn't work that way, but James Clear explains how it does work, and why small changes make the biggest impact on us. This book does talk about changing habits with diets, so enter with caution. Rest assured, the principles outlined in this book are so life-changing, I still recommend it because they can be used to work toward intuitive eating. 
Ego is the Enemy by Ryan Holiday
Ego is the Enemy was my first introduction to Ryan Holiday's writing and the ancient practice of stoicism, the art of staying calm and collected no matter what. This book focuses on how we can become too full of ourselves if we don't keep ourselves in check. It's surprisingly easy to get caught up in ego, even if you don't think of yourself as bigheaded.
Mindset by Carol Dwek
Some chronic dieters resist the idea that they can be free and trust themselves around food- they think they can never change and they're damned to eternal yo-yo dieting. This book is all about growth vs. fixed mindsets, and it will open your eyes and mind to the fact that the question isn't whether or not you can change. Instead, the question is will you or won't you change? Mindset can be applied to nearly every aspect of your life, including your eating habits.
Stillness is the Key by Ryan Holiday
This is my favorite of the three Ryan Holiday books suggested, and it ties in with mindful eating and exercise quite well. The thesis of Stillness is the Key is basically that we have too much stimulus from the outside world all day long, and we are never actually in silence to get work done or think deeply. Our minds are always somewhere else, so it's hard to enjoy what is going on in front of you.
The Subtle Art of Not Giving a F*ck by Mark Manson
I saw this book time and time again in the self-help section, and the provocative title was enough to make me finally pick it up. This book is simply about how we tend to care too much about things that barely matter, while neglecting the things that actually do. I see a parallel between caring too much about one's body's appearance and neglecting how much it actually does on a daily basis.
The Obstacle is the Way by Ryan Holiday
Humans tend to avoid struggle; we don't like feeling bad or unequipped for challenges, so we often avoid them altogether. Ryan Holiday's argument in this book is that going up against obstacles is the very way we improve ourselves and become more resilient. Feeling sorry for ourselves when we come up against a challenge won't get us anywhere, so it's time to apply some stoicism and work toward growth without unnecessary emotion.
Websites
The internet is full of websites that perpetuate diet culture and orthorexia, but here are some that will leave you feeling encouraged and well-equipped to take on diet culture.
Becca Clegg is a psychotherapist, and she specializes in helping women overcome disordered eating. I found out about her when I watched her webinar on National No Diet Day. She offers therapy services and workshops on her website, and she has videos and blog posts that will make you think.
Centre for Clinical Interventions 
This website has a few workbooks, worksheets, and information sheets that may be helpful for someone struggling with disordered eating. It is well worth visiting to see if you can find anything that might be relevant for you or a loved one. 
Christy Harrison's podcast, Food Psych, is an excellent platform for learning more about diet culture and how to make peace with food. I listened to it on long drives during my dietetic internship, and it offered a refreshing perspective as I was just starting to learn about intuitive eating and the anti-diet message. She also offers intuitive eating coaching and online courses.
The official website of the book Intuitive Eating contains resources, a discussion community, and an intuitive eating counselor directory. It's a wonderful website to explore before or after reading the book. 
National Eating Disorders Association 
Although my website isn't designed for those with clinical eating disorders, I still wanted to post this because NEDA has tons of articles and resources about body image and the prevention of disordered eating
Podcasts:
My favorite podcast of all time is hosted by Dax Shepherd and Monica Padman. I have been a regular listener since the first episode was released in February of 2018, and the show has only gotten better over the last 2+ years. This show has a wide range of guests, and I have gotten something from each and every person interviewed. My mind has been opened and expanded like never before, and I can't put into words how much I have learned about life from this podcast. 
Christy Harrison hosts this weekly podcast, starting with answers to listener questions, followed an interview with a fascinating guest. I began listening to this podcast during long drives to my internship sites in my dietetic internship, and it made me begin to rethink my thoughts and assumptions around diet culture. It's a wonderful introduction to intuitive eating and the anti-diet movement, but it's also relevant and helpful for those of us who have jumped on the bandwagon long ago. 
Dr. Laurie Santos, a psychology professor at Yale, hosts this incredible, thought-provoking podcast on the science of happiness. Most of us think that getting the perfect body, straight A's in school, a high salary, and fancy cars will make us happy, but science can actually show us that's wrong. Dr. Santos explores this in detail throughout the two seasons of this podcast, as well as bonus episodes due to Coronavirus. Give it a listen; you won't regret it. 
Last updated: August 28th, 2020
As an Amazon Associate, I earn a small percent off qualifying purchases from products linked on my website. It costs you nothing, but it helps keep my website running. I only recommend things I genuinely love. Thanks!
Thanks for visiting The Diabolical Dietitian! If you'd like to stay up-to-date on the latest posts, enter your email below to subscribe!
Processing…

Success! You're on the list. Be sure to check your junk mail folder if you didn't receive a confirmation email.

Whoops! There was an error and we couldn't process your subscription. Please reload the page and try again.